Single Origin Coffee Assortment
The perfect gift for coffee lovers!  This vast assortment of exclusive 100% Arabica, Single-Origin Coffees provides even the most discerning coffee aficionado a unique flavor experience.  Selected from the finest coffee growing regions in the world, each coffee is specifically chosen for its distinctive flavor characteristics.
From the complex flavor of rich chocolate and hints of black currant of the Tanzania Peaberry, to the crisp, citrus flavor of the Papua New Guinea Nebilyer Valley, let this multi pack take your tastebuds on an amazing coffee journey.
Our beans are small batch roasted and packaged in a nitrogen-flushed valve bag to ensure ultimate freshness.  Here's what's included in our Café Infinity Single Origin Coffee Assortment:
(10) 3 oz bags of High Grown Arabica Coffees chosen from the finest coffee estates throughout the world
Available in Roast & Ground and Whole Bean.
Ethiopia Washed Sidama – Medium Roast
Papua New Guinea Nebilyer Valley – Dark Roast
Tanzania Peaberry - Dark Roast
Honduras Marcala – Medium Roast
Peru Cajamarca – Medium Roast
Guatemala Huehuetenango – Medium Roast
Sumatra Aceh – Dark Roast
Brazil Minas Gerais – Medium Roast
Colombia Tolima – Medium Roast
Mexico Oaxaca – Light Roast
Customer Reviews
Write a Review
Ask a Question
Filter Reviews:
coffee
selection
gift
friends
choice
flavor
Tanzania
idea
Cafe Infinity
variety
11/11/2021
Great assortment!
Love having a variety of choice in the morning. I have enjoyed on their own and started experimenting with mixing together.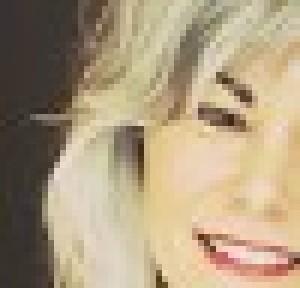 M
Mandy

United States
08/23/2021
Excellent Assortment
Totally love the assortment of single origin coffees I purchased from Cafe Infinity. I've been trying them individually and now I'm starting to experiment with blending them. Their tagline is spot on…Endless possibilities !
jonathan s.

United States
08/23/2021
Personalized Coffee at its best!
I always bought coffee blends but then I received the Cafe Infinity Guru Kit as a gift and have had so much fun blending and trying unique coffee blends that I have created myself…of course with the help of the Cafe Infinity app
Kathy t.

United States
07/20/2021
Awesome coffee new concept
This is a really neat coffee concept! When I received the package I wasn't totally certain what to expect, but the brochure included made brewing my own, unique blends super easy! I have many of the different blends and they are all very flavorful. This is definitely a really neat concept and I have truly enjoyed waking up every morning to try a new blend. I plan to gift this to a couple people with the upcoming holiday season. It would be the perfect gift for someone who loves coffee or hosting people.
Adam G.

United States
06/16/2021
Love the idea
I ordered the sampler in order to see what is the idea about, how is the experience and what choice of coffee there is. I LOVE the execution, it is described very well, makes it easy to understand and prepare the coffee. I like the variety and choice. I would love the coffee not to be ground but otherwise I really like it!
Zuzanna K.

United States